Breaking news... Back for their Last & Final Fringe in 2013...

NEW acts including Danger Boy... fresh from Australia's Got Talent!



"This is a show for the ghoulish,the twisted, the morbidly curious…"
James Norman, The Age

"Circus Bizarre makes America's Jim Rose Circus look like a Wiggles concert. Go with an empty, cast-iron stomach and leave your sanity at home."
Rod Lewis, News Review Messenger

Circus Bizarre, a unique adults-only circus is a tongue-in-cheek take on traditional vaudeville circus, offering a bizarre mix of illusion and shocking reality. The circus camps up sado-masochism while presenting a modern take on the darker side of cabaret and vaudeville freak shows.

Circus Bizarre is Australia's premier Freak Show with a record of over 300 performances at S.A. venues alone, such as Big Day Out, Black Fly's extreme Party, Halloween Festival, Adelaide Fringe 2000, 2002 and 2006 and both Melbourne and Bondi Fringe. Mercury Cinema Movie Carnivals, Feast Festival and most of Adelaide's Night Clubs.

More recently Circus Bizarre has performed at Marrickville Street Festival, The Enmore Theatre, Newtown R.S.L. and The Ruby Rabbit night club . Circus Bizarre has also appeared on a number of episodes of Pizza, and an episode of Search for a Super Model. Circus Bizarre's star Baby Hanibal appeared on Guinness World Records where he sliced his way to a new world record with sword and watermelons and has been to Guinness Records Italy in defence of the record.
Baby Hanibal, Danger Boy, The Amazing Cristina, and Circus Bizarre's two sexy assistants have all performed on Australia's Got Talent.

Circus Bizarre has also been featured in Picture, Picture Premium, Ralph, various "bikie' and tattoo magazines and "Culture" magazine.

The show is hailed as the epitome of Twisted Vaudeville. These freaky degenerates risk life, limb and blood poisoning for your voyeuristic pleasures!

Baby Hanibal, the human Sparkplug, unites with Bella Black, April Mae, Danger Boy, Mr Tetanus and Adelaide's famous Muso with attitude,"Fluffy" to have you laughing one moment and reaching for the sick bag the next. Behold the titillating sight of Bella Black lying on her bed of nails. See April Mae sharpen her finger nails with an angle grinder then perform the deadly dry ice kiss or remove her ingrown toenails on the Staircase of Death (razor sharp swords). Cheer Baby Hanibal as he is electrocuted with 240 Volts as he grills a sausage between his nipples. Watch the Gladiator of Blubber as he lies on a bed of freshly smashed glass while Bella and April play see saw on his guts. Not Happy Hanibal !

Watch Hanibal's scrotum streeeetch as he lifts a full slab of beer with the rings in his ball bag. Guys, do not try this at home!! Not even with parental or spousal supervision !

Join gourmand Baby Hanibal for supper Live worms and a Mouse. If it's Live he'll eat !

Warning, Circus Bizarre Performers are professionals so under no circumstances try any of what you see at home, even with parental supervision! Permanent death or serious injury could result. Please take this caution seriously It's True!


Proudly Supported By
Major Sponsor

Protat
www.protat.com.au
1800 003 626

Protat is the only Company world wide devoted entirely to the development of Tattoo and Piercing aftercare products. Each Protat product has been precisely formulated by our chemist in consultation with highly experienced members of the tattoo and piercing profession.

Sponsors

Steve at Body Piercing and Gifts
130 Lang St
Kurri Kurri NSW
02 49373055
email: steve-40 @ hotmail.com

Will Maguire Blacksmith
Call: 0423 289 648
willblacksmith.com.au



Venue: Caos Cafe and Bar
www.caoscafe.com.au
facebook.com/
CaosFreakCentral
Call: 08 8231 8300
Corner Hindley & Register Streets
Adelaide.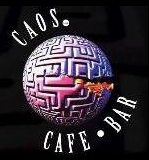 Printing by:
Printing People
printersnewcastle.com.au

Contact Tony or Tracey Page
Call 02 4966 2344
Fax 02 4966 4577



Artwork by:
Dapple Design
www.dappledesign.com.au
Contact Alison on 0437 969 532